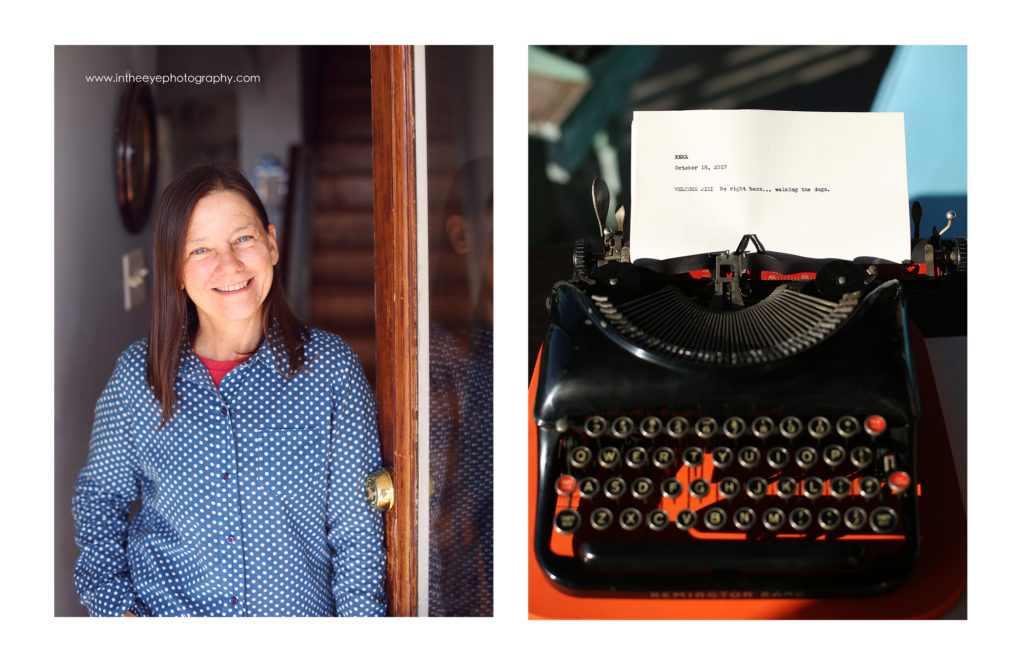 Please tell us a little bit about yourself and your club?
I started ksqQWERTY very recently.  I am a writer and wanted a way to experience the combined fun of writing with my enthusiasm for the typewriter.  I thought it would be perfect to bring the two together in occasional and random pop-ups in and around Kennett Square. I hope to find other enthusiasts with typewriters to do some type-ins around town…maybe at the Kennett Library where I work or at one of the great coffee shops in town or at one of the many great events and venues Kennett is so prone to having!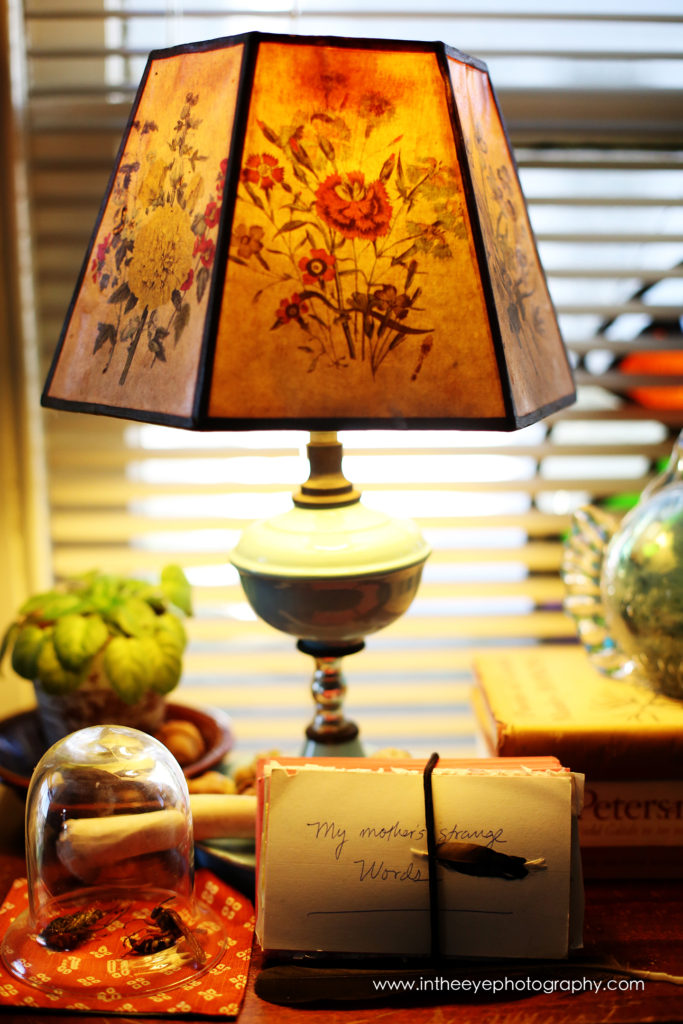 How long have you been use a typewriter? and Why?
I had been carrying around a beautiful little portable typewriter that I found over 25 years ago at a thrift store in Philadelphia. I would type on it very occasionally but didn't know how to maintain it or get ribbons for it and it eventually just sat on a shelf for many years.  Then no long ago, one very serendipitous and providential day, I met someone who was also an avid typewriter enthusiast and that sparked the motivation to actualize QWERTY.  I've been typing since.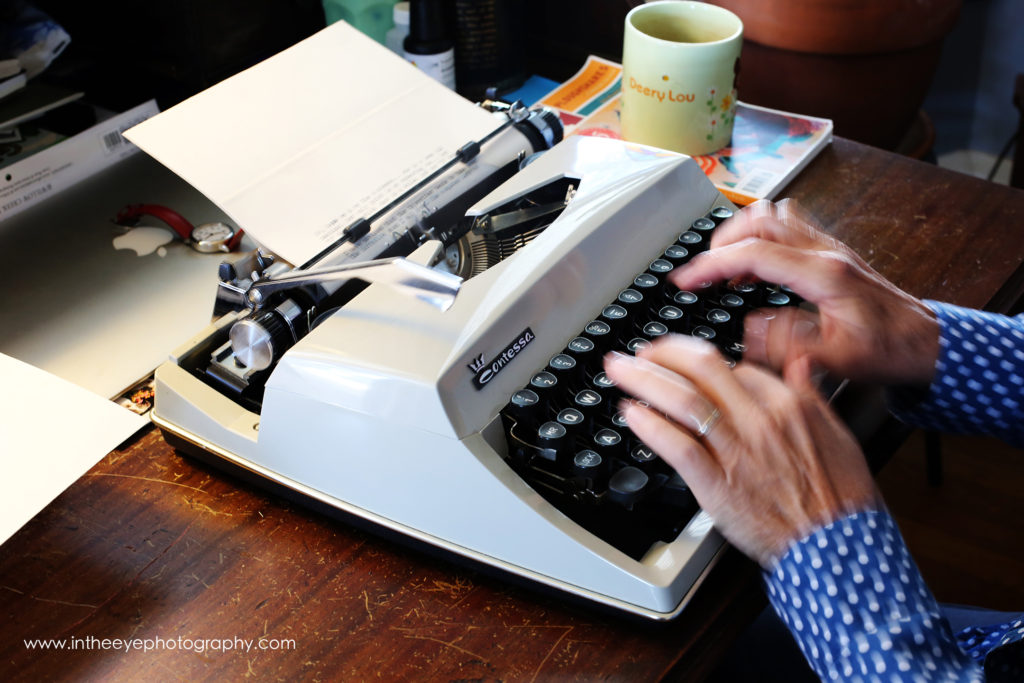 How many typewriters do you have?  What's their personality? 
I now have 9 typewriters and, as my son recently pointed out, they are each my favorite! My Olivetti Lettera 32 was my first typewriter – the one I found in the thrift store for $10. The next was a Adler Contessa also found at a thrift store. I have several older typewriter dating from the 40s and late 30s. They are gorgeous black shiny machines with little quirks that make them more easy to look at than type with. My most recent additions (kindly gifted to me by a total stranger who saw me at the Kennett Farmers Market) are a Smith Corona, a sturdy handsome thing that I will most likely use for most of my writing and also a lovely, lightweight turquoise portable Smith Corona from probably the 70s – perfect for taking out for a pop up event!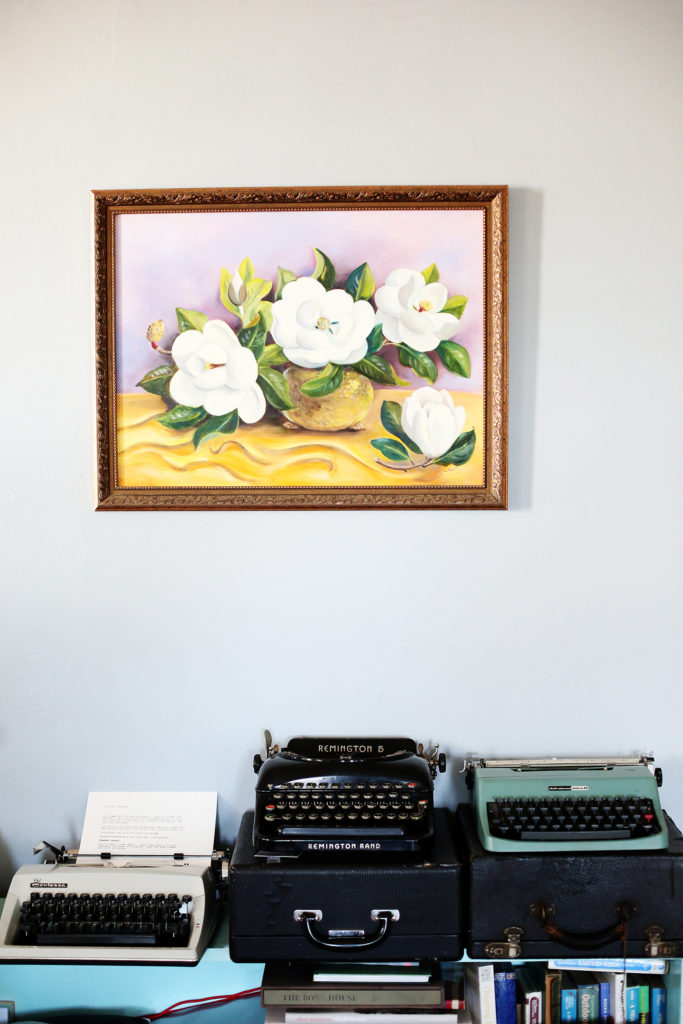 Can you talk a little about your project? 
Typing for the love of typing is fun (as opposed to having to type an over-due term paper full of type-o's or typing office memoranda for an impatient boss under a looming deadline, also full of type-o's). I love the snap the keys and seeing the type bars swing up and smack the paper and make the letters that march along forming words. Its like a little letter press! I love the bright "ding"! at the end of the line and "raaap" of the return carrier to start a new line. It makes writing a very physical, active, tactile, whole experience. Also typing is evidence of errors… they happen, you move on. Sometimes the errors have beauty and meaning, which I like. Sometimes they are annoying and uncomfortable, which is a good exercise in humility and living with imperfection.
 I feel connected to the making of the thing when I type. It pushes the process of writing beyond the conceptual/cerebral domain of working on a computer (it also doesn't have the inherent distractions, such as Google, weather checks, email updates, etc… ) Writing on a typewriter is more emphatic and committed than writing with a pen or pencil. Though I write in all the above forms, and each lends to a slightly different product, I am currently infatuated with writing on and thinking about the typewriter.  Plus they are all just so beautiful!