I found Rebecca's work in a west chester interior store and I loved it. I think we have something in common–our subjects are women.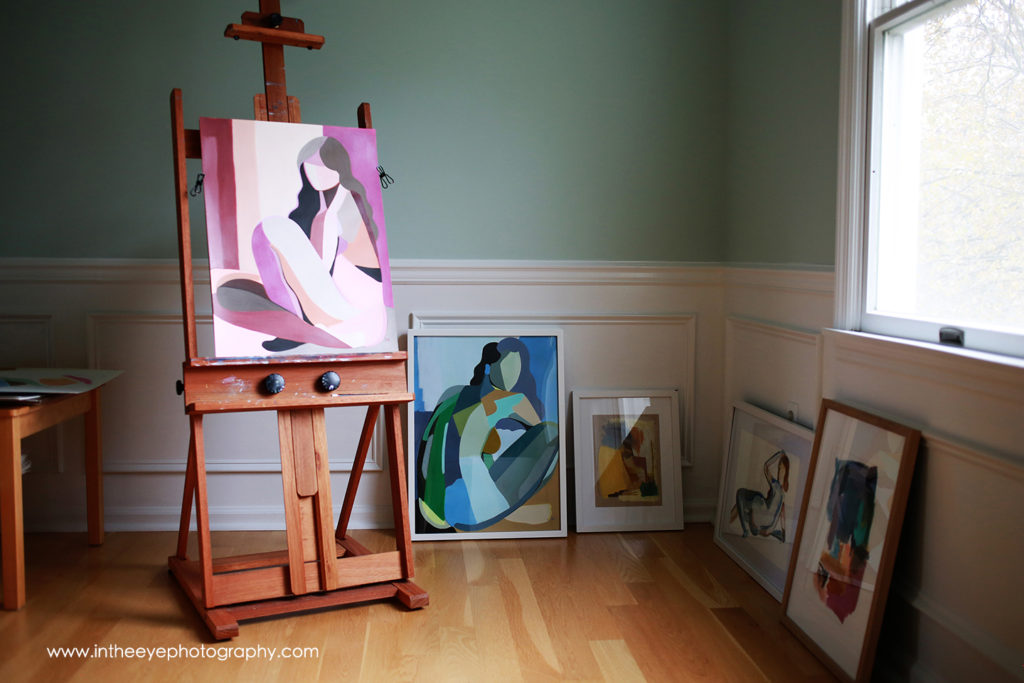 1. How and when did you decide to be a painter?
I started painting about five years ago. I left my job in New York City as a magazine editor to stay home with my son and was in search of a new creative outlet after moving to the Philly suburbs. I've always loved art and interior design and thought why not? My sister was moving abroad and gave me some old paints she had lying around so I began to experiment.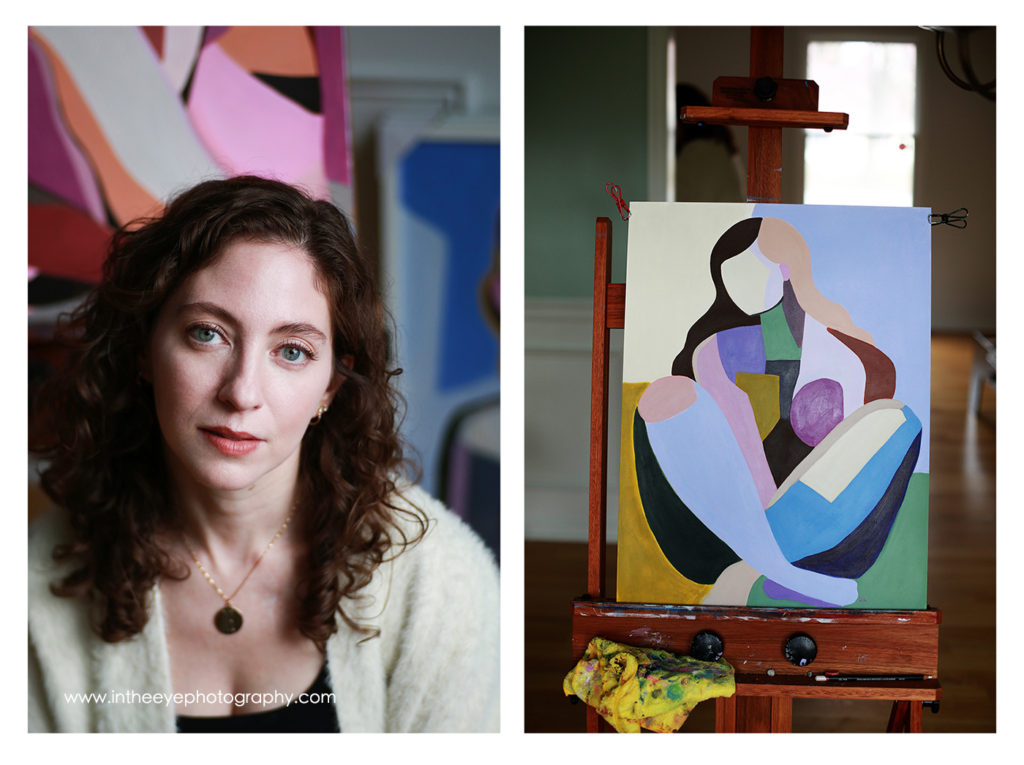 2. Who were the artists inspired you most?
There are so many amazing artists on Instagram that inspired me to start painting–women that are professionally trained, self-taught, painting with a kid under one arm. I'm currently saving up for a Claire Johnson collage or a Rebecca Russo portrait or a Gee Gee Collins anything. I'm obsessed with Milton Avery's use of color and patiently waiting for a nearby museum to give him an exhibit.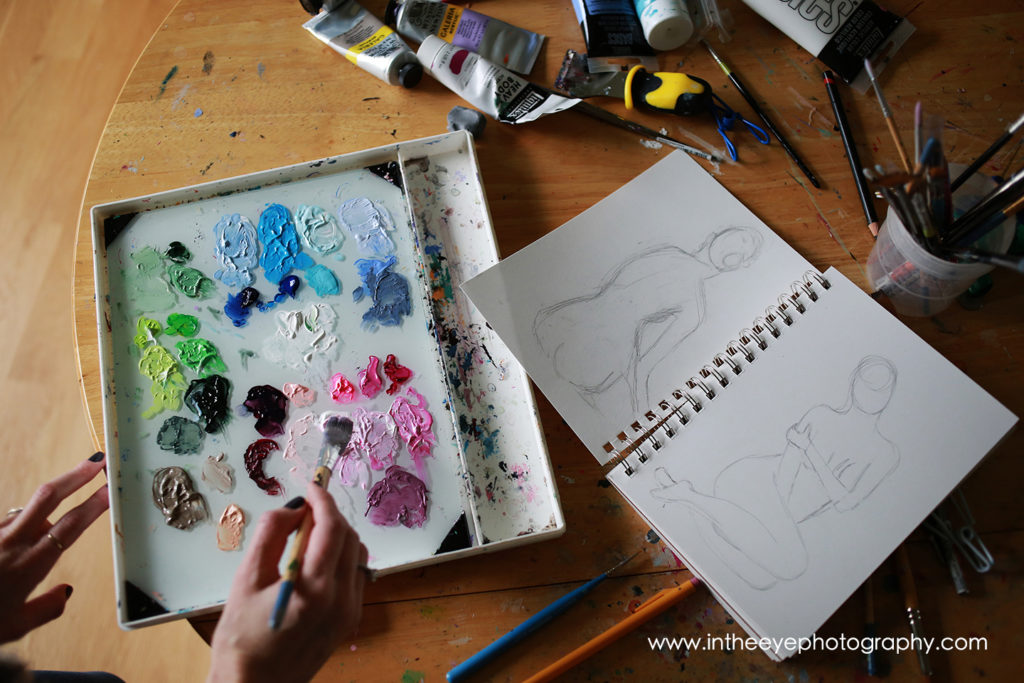 3. Do you work from life, photographs or from imagination?
I work from photographs to find poses for my figures and then let color and imagination take it from there.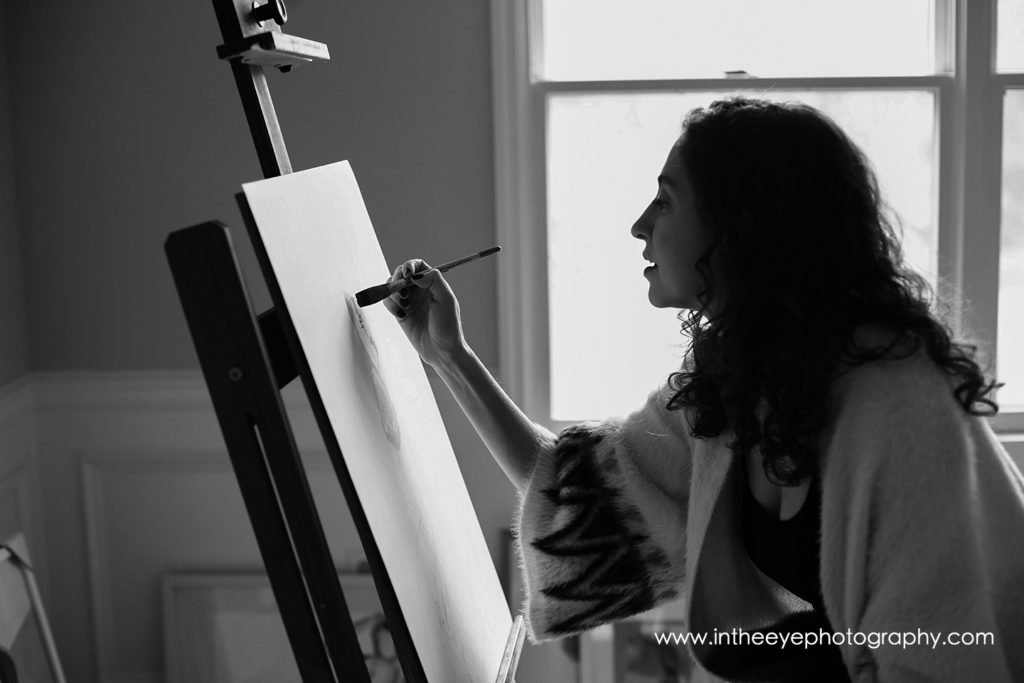 4. Please tell us some of your considerations when using color in your work? what sort of paints do you put out on your palette?
Color makes me happy! Acrylic and oil pastel are my go-to mediums and I find a lot of pleasure just mixing paints on my palette. I love the way color creates a mood. A mark of fuchsia or indigo or chartreuse can totally transform a painting. Finding the perfect color composition is one of the most rewarding aspects of painting for me. In many ways I find the process similar to writing. It's all about piecing together a puzzle.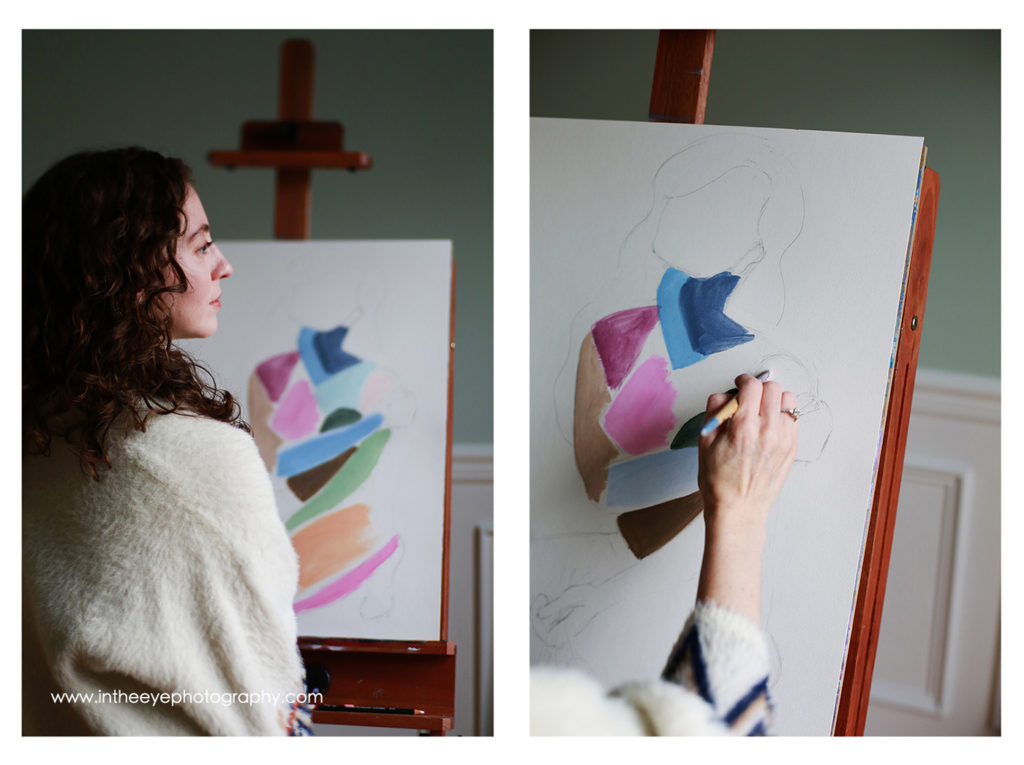 5. what are you working on now?
I'm working on a still life commission for a friend's new office and gearing up to try some different substrates like wood and unbleached linen.