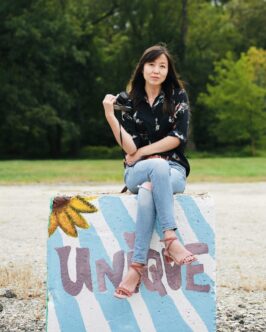 Welcome to my website!
My name is Jie.
I'm a photographer, specializing in story telling portrait, personal branding, fashion photography,food photography.

When I was a little kid. I loved to draw, especially portraits. After I grew up, I found the camera is the best tool to express myself. It's like a brush to a painter. Everyone has a story, I want to capture the real you, and tell your story through my lens.
I grew up in Chengdu, a beautiful city in the Southwest of China. I have lived in the United States with my family for ten years. Right now we live in Kennett Square PA.
I'm so excited to meet you and hear your story.
Please call: 347-788-1033 or email [email protected] for prices and details.
Thank you for visiting!
Join The Bunch
Sign up for my weekly update and be the first to know about my specials and promotions