Meet Victoria, owner of TEXTILE, vintage+contemporary designers.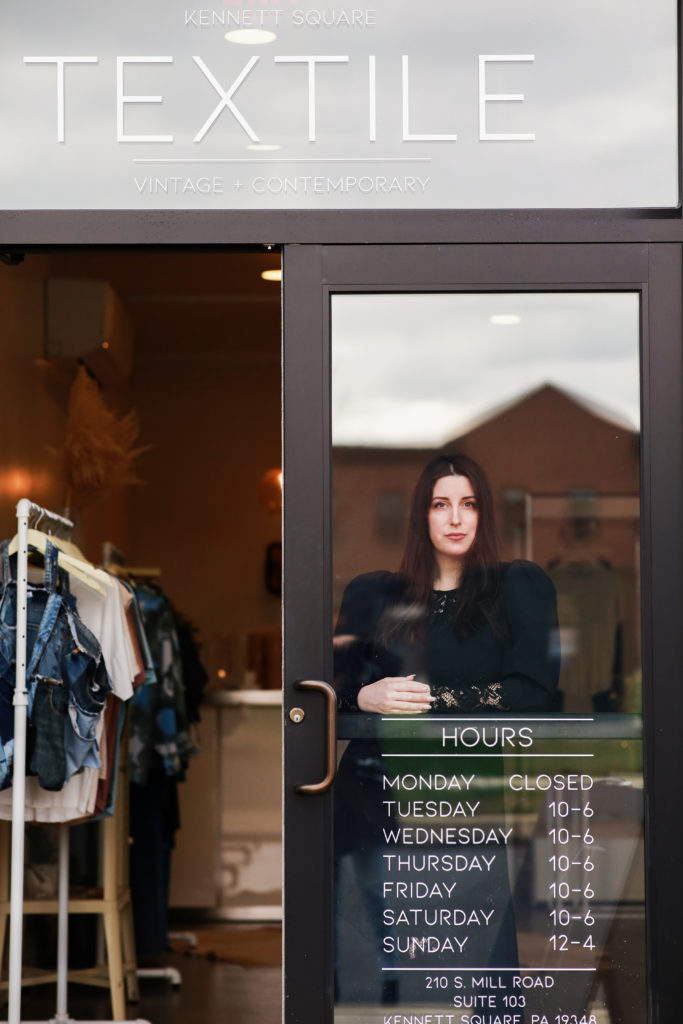 Please tell us about your journey to become a stylist and how did you first get into vintage clothing?
I have been a stylist for about ten years now.  I have always loved clothing and putting outfits together.  I was lucky enough to have a grandmother and mother who saved a lot of their favorite pieces from years past.  I love wearing vintage pieces!  I wanted to create a place where your favorite female designers and vintage collections could come mingle together.  And that is how TEXTILE was born.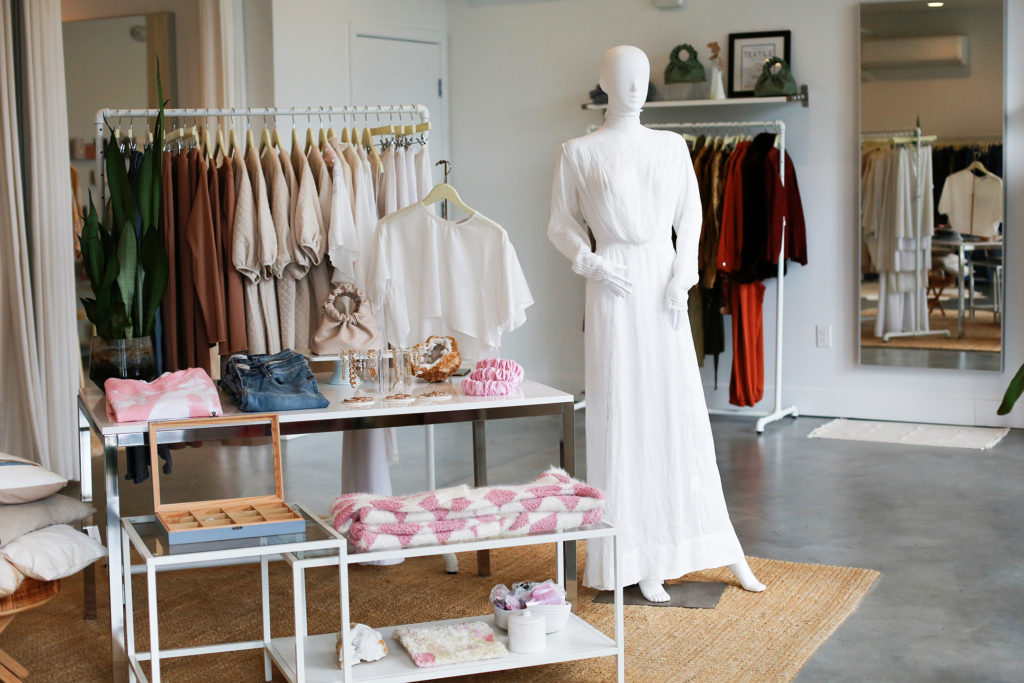 Where does your boutique name: Textile come from? How would you describe your boutique?
While trying to brainstorm a name for my first boutique, I was all over the place.  It's a daunting task to name something you've dreamt about for a lifetime!  Fabrics and the tactile connection you have to an article of clothing is one of my favorite things.  A lot of people choose an item of clothing to wear because it feels good.  TEXTILE is an ode to fabrics and the creative process of fashion design.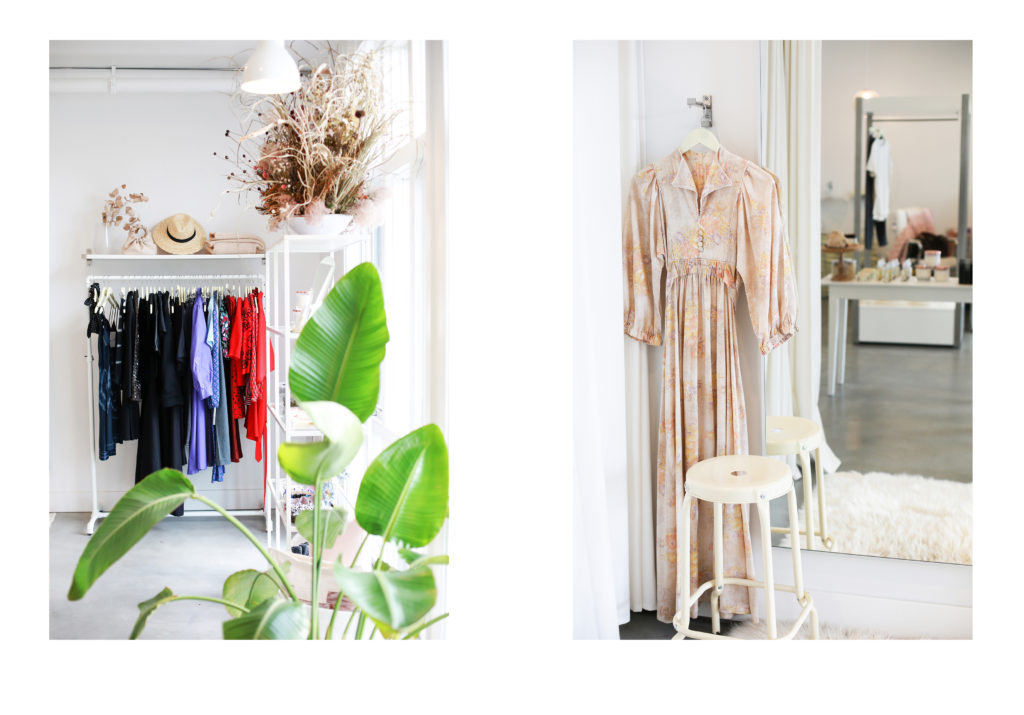 What was the first piece you fell in love with?
My mothers wedding dress is the very first piece I fell in love with.  It is this simple cream long sleeve column dress from 1975. The most beautiful figure hugging gown.  I fell in love with this as a child and that sparked the vintage lover forever!  I still have her dress today (preserved,) it's the most important piece in my closet!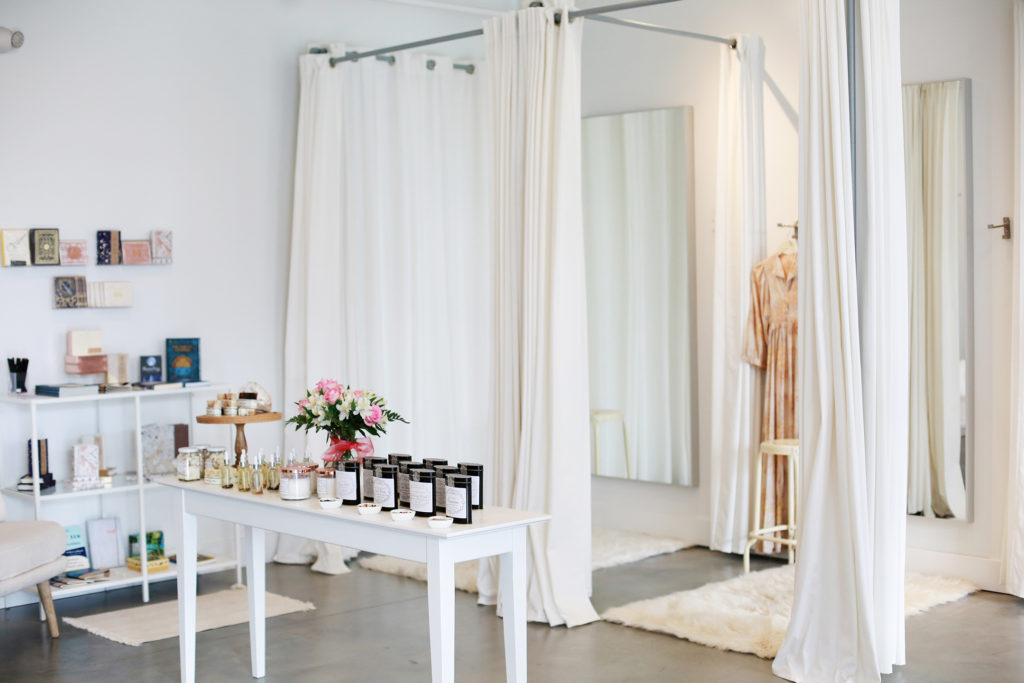 What's in your own closet?
I have quite the eclectic mix in my own closet.  I wear vintage clothing almost everyday.  I love pairing new contemporary pieces with vintage.  That is what you will find at TEXTILE.  A curated collection of vintage and also contemporary clothing!  I love denim.  Pairing denim with a cool vintage floral jacket or vintage lingerie is my go to.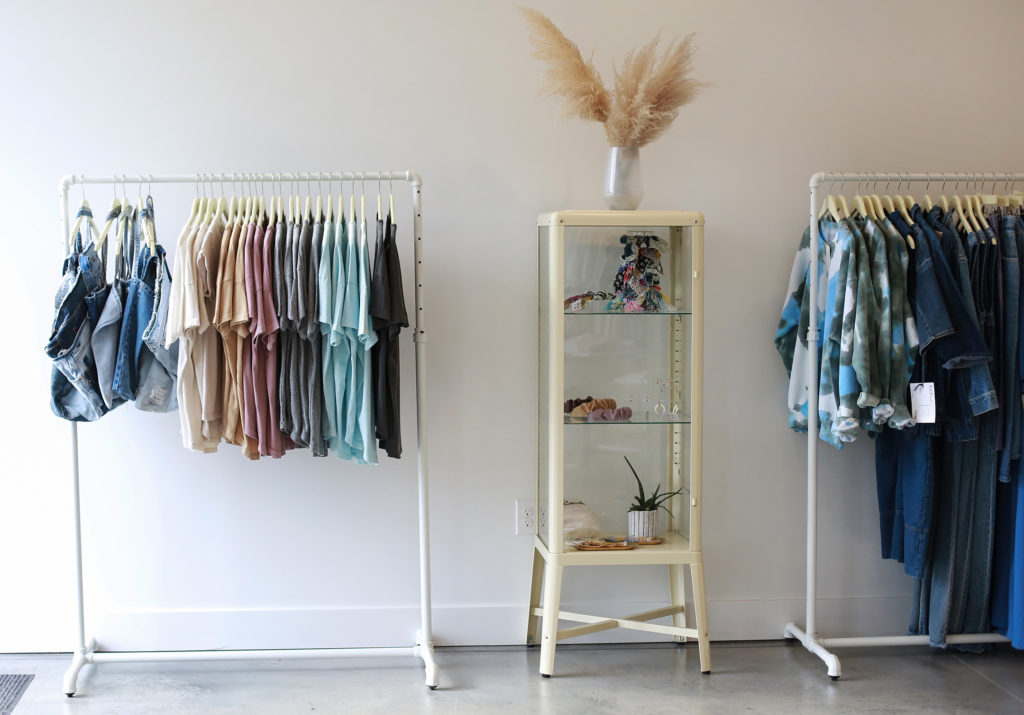 Who are your style muses? 
My style muse has always evolved and changed from year to year.  But the women who have always had the most enviable style to me are Gwen Stefani and Kate Moss.  Eclectic, sexy, and unique.