Meet Robin, the owner of Brandywine Botanicals. " Robin's experience in floral design contributes to an appreciation of artistic balance. She has always had an interest in unique fragrances and has spent the last several years researching products and learning about ingredients sourced from around the world. "–http://www.brandywinebotanicals.com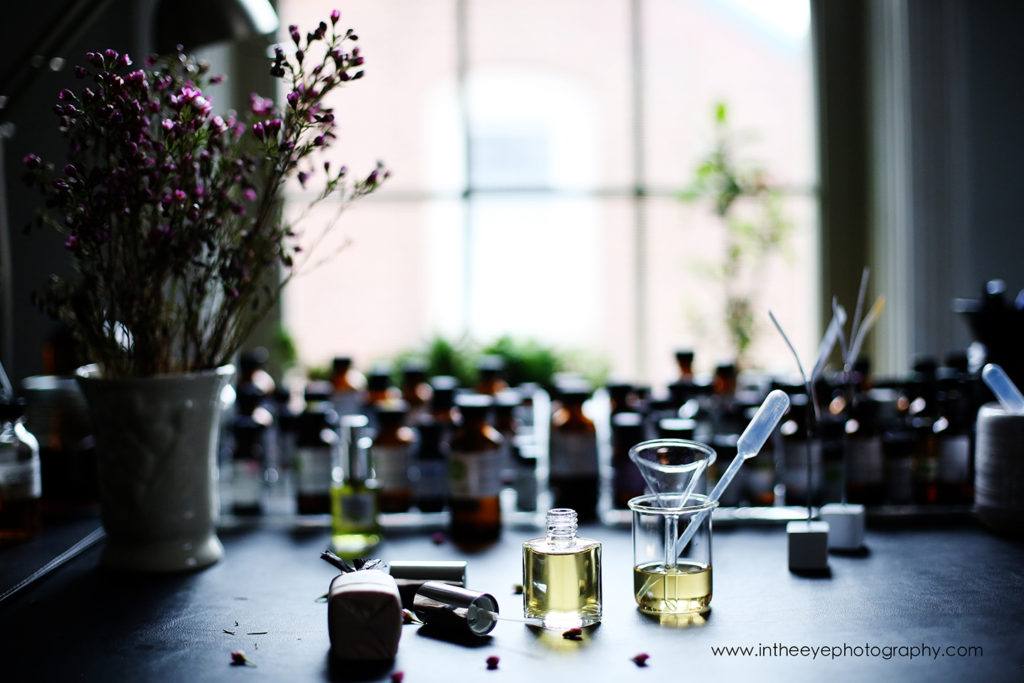 How did you become a perfumer?
I seem to change careers like most people change jobs and a natural fragrance business brings me full circle to my first job as a floral designer. Both floral and fragrance design are creative outlets that are based on design principles; they are a wonderful blend of art and science. One of the shops I worked at had a large garden center where it was easy to learn about plants, their care and their fragrance. I lived in the San Francisco Bay area for a while and the plants are amazing. There were rosemary shrubs and lemon trees growing in the yard and nonstop color all around me. Gardening was, and still is, a joy.
Perfume is a blend of art and science. Years as a critical care respiratory therapist required a background in science to understand our bodies and therapies used to treat injury and illness. This ties into the chemistry aspect of fragrance. We smell essential oils because they evaporate and that rate of evaporation is based on the size of the molecules and how they interact. Fragrance has an effect on our mood and often has therapeutic properties, something I am learning about through aromatherapy training. Experience in the corporate world comes in handy for running a small business. Anyone who is a small business owner understands that you wear multiple hats and often do it all.
So how did I become a perfumer? Blending essential oils and their beautiful scents was a hobby that grew after taking a single aromatherapy workshop. That workshop was followed by training with a very successful natural perfumer in Rhode Island. The last several years have been spent trying different blends, learning about the essential oils and enjoying an olfactory trip around the world.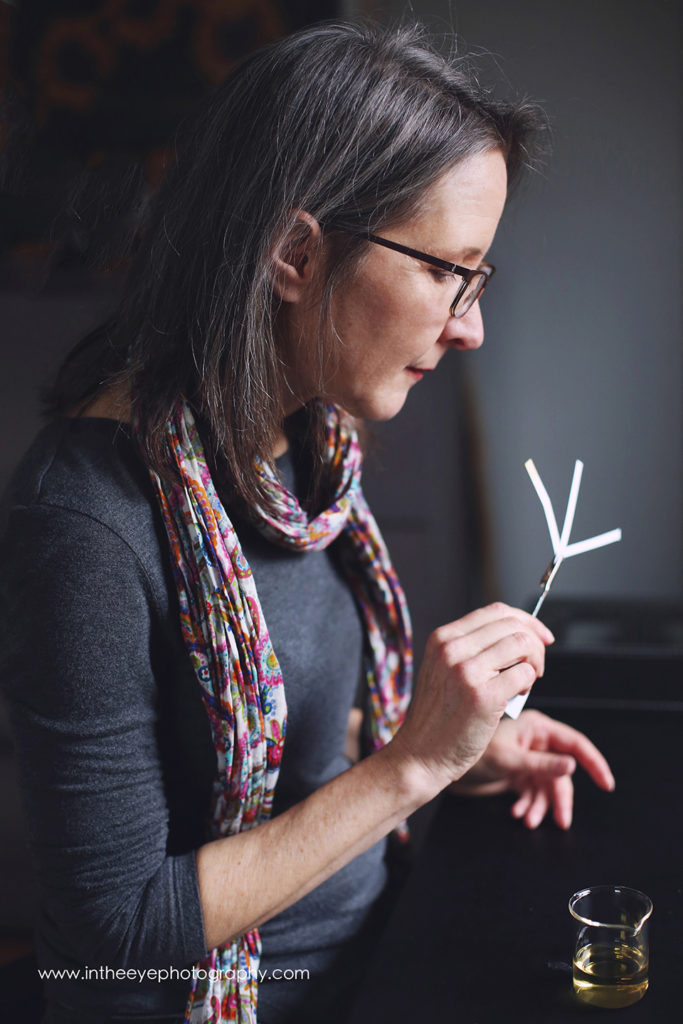 Do you have a particular style or approach to creating fragrances?
The concept for a fragrance can come from several directions but blending always starts in my mind. I may find a beautiful scent, like orange blossoms, try a new essential oil or simply read about a new ingredient or perfume that starts the creative process. The next step is similar to cooking. Just as you have an idea of what seasoning will work in a recipe, I consider what essential oils or botanicals will work together. For instance, will a blend need the spark of a little citrus? Perhaps a nice sandalwood as the base? Following design principles means using specific fragrance 'notes' together so you can smell a top note after applying the fragrance and experience a smooth transition to middle notes and the final base notes that last the longest for what is called the 'dry down'. Then the fun really begins as I place a drop or two of each ingredient onto a test strip and try different combinations. Because natural fragrance does not contain preservatives or longer-lasting synthetic fragrance chemicals, it rarely lasts as long as a synthetic. The natural perfumer must carefully blend the fragrance notes and use essential oils that have fixative properties that help the overall blend last a bit longer. Creating a beautifully balanced blend is the artistry of natural fragrance.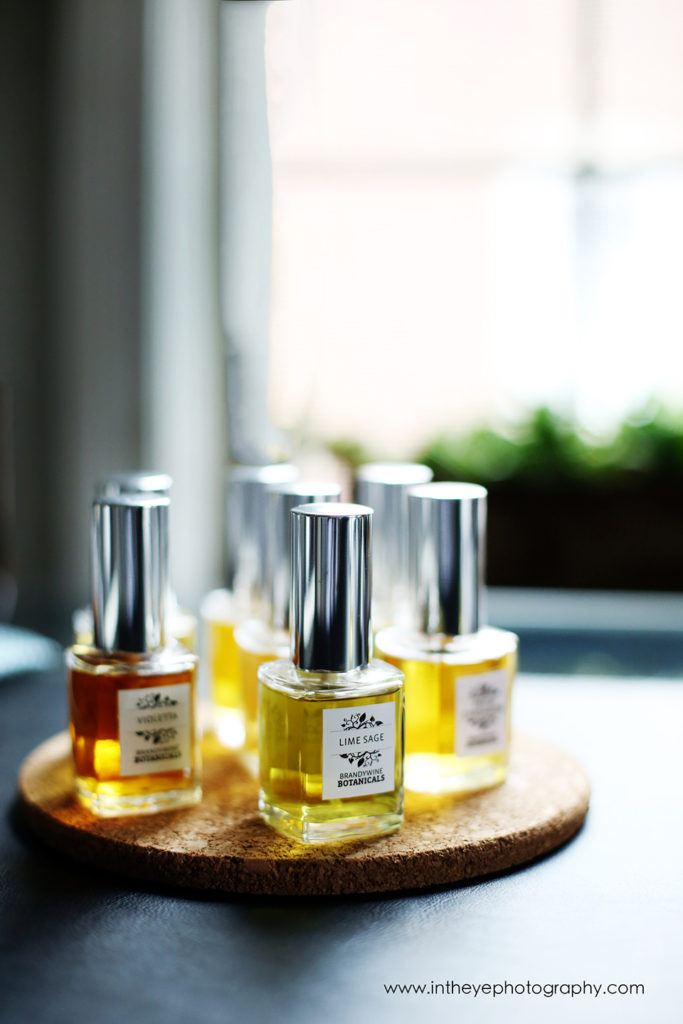 Tell me about your favorite in the collection?
Almost Summer is a favorite because it was one of my first blends and it is a simple, beautiful orange blossom fragrance. It reminds me of driving along orange groves when the trees are in bloom. Everywhere you look you see the small white blossoms and their sweet, warm fragrance is carried by the breeze. It is a nice warm-weather fragrance and is uplifting during the colder months.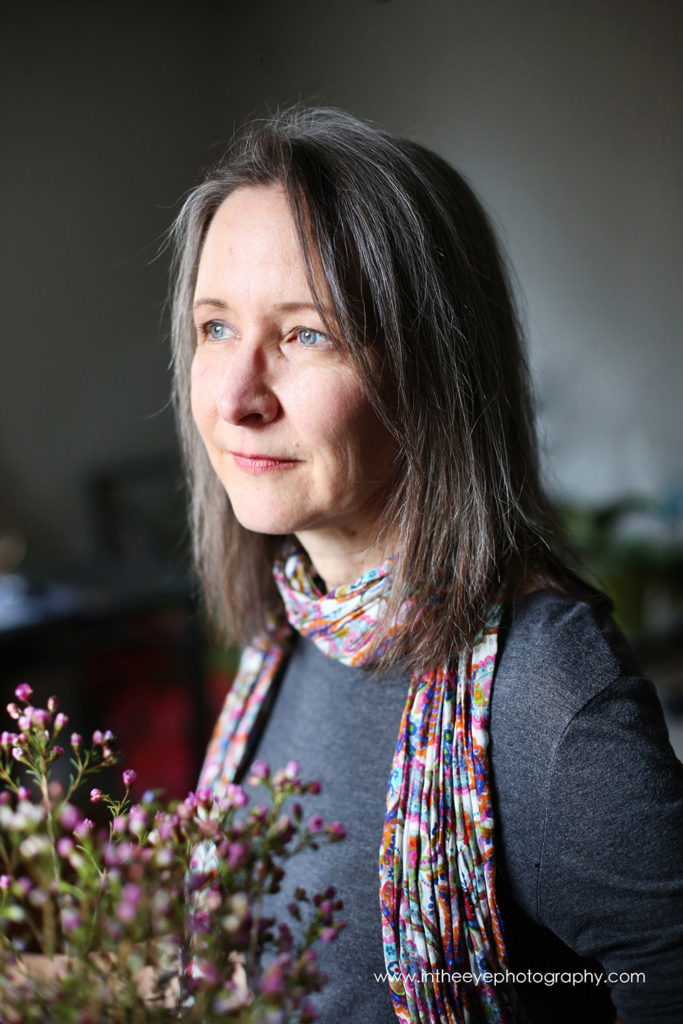 What projects are you currently working on and where do you want to take your business in the future?
This spring is a big turning point for Brandywine Botanicals. I will complete aromatherapy certification training in July and plan to offer an aromatherapy collection. This is likely to include a fragrant oil for massage or moisturizing and an aromatherapy spray that can be used to fragrance the home, linens and the skin. That is the beauty of natural ingredients: they can serve more than one purpose with less concern than something made from petroleum products as many home fragrances are. Certification also opens the door to starting a small practice where custom blends can be offered to those with a specific need. I work from my home studio so sell online and at local events but would like to find a small studio/retail space to offer fragrance, host workshops and support an aromatherapy practice. Location is challenging for a small business but I am always on the lookout for unique opportunities so stay tuned!