As age 80 , Mrs Lin still teaching Ikebana flower arrangement.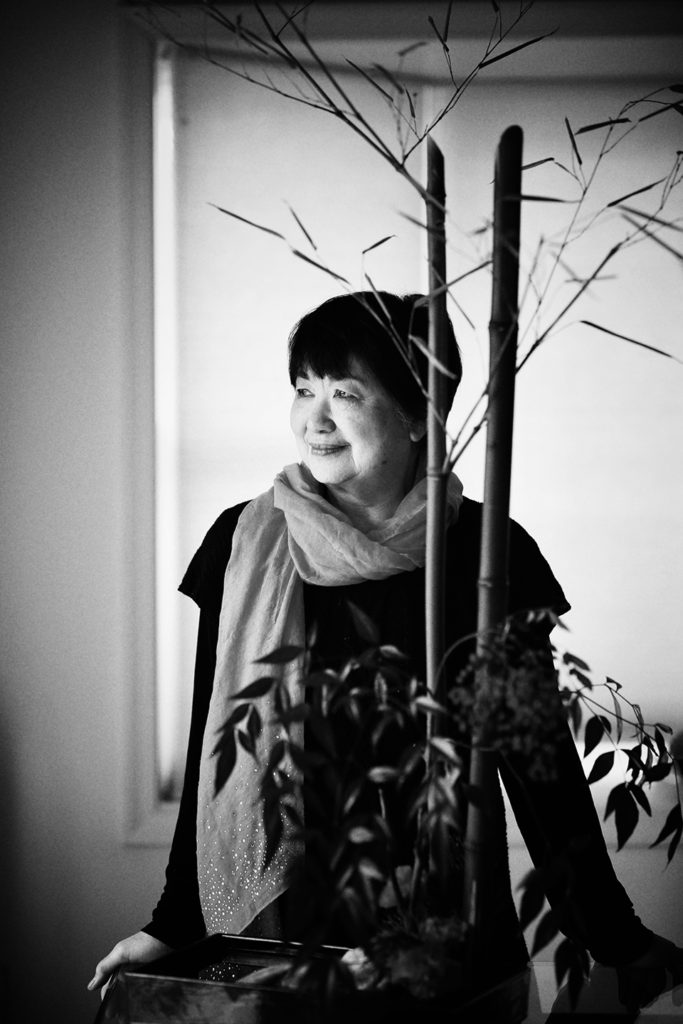 what drew you to the world of the Ikebana ?
I came from a big family . I have seven siblings and my grandparents live with us also. Although my mother have a heavy household load to carry. We always had fresh flowers arrangement around the house. I didn't pay much attention them but I think they influence me unconsciously .
Once I unintentionally join a flower arrangement competition and got the 1 st place , This sparked my interest to start taking a classes. Since then there has been no returning back!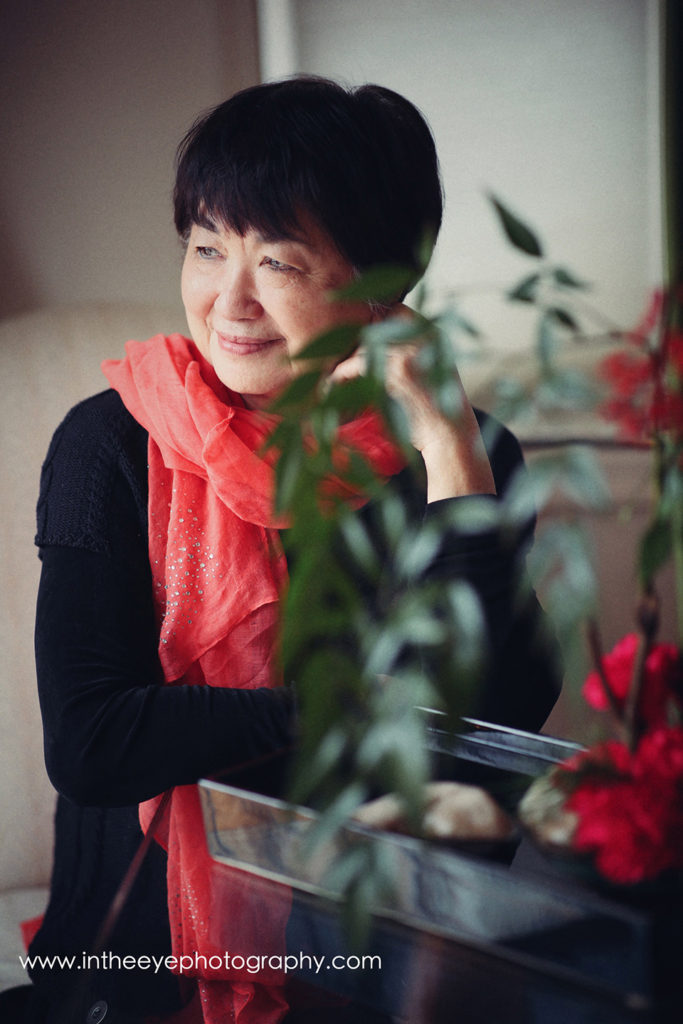 How would you describe your design style or philosophy?
I was following the Traditional Text Book at the beginning and am now getting to the free style — it is still some what in the Japanese Traditional Style. I am now also trying to get more contemporary. In 2019 Philadelphia Flower Show , My student and I will do this style in a public Exhibition.
About the philosophy of Ikebana ;I love the Textbooks lesson 4-20 " you in Ikebana ". Meaning doing the arrangement with you in it. The other , I love and always mention to my students is – Takonoma in you— meaning very private in your heart, it 100% belong to only you!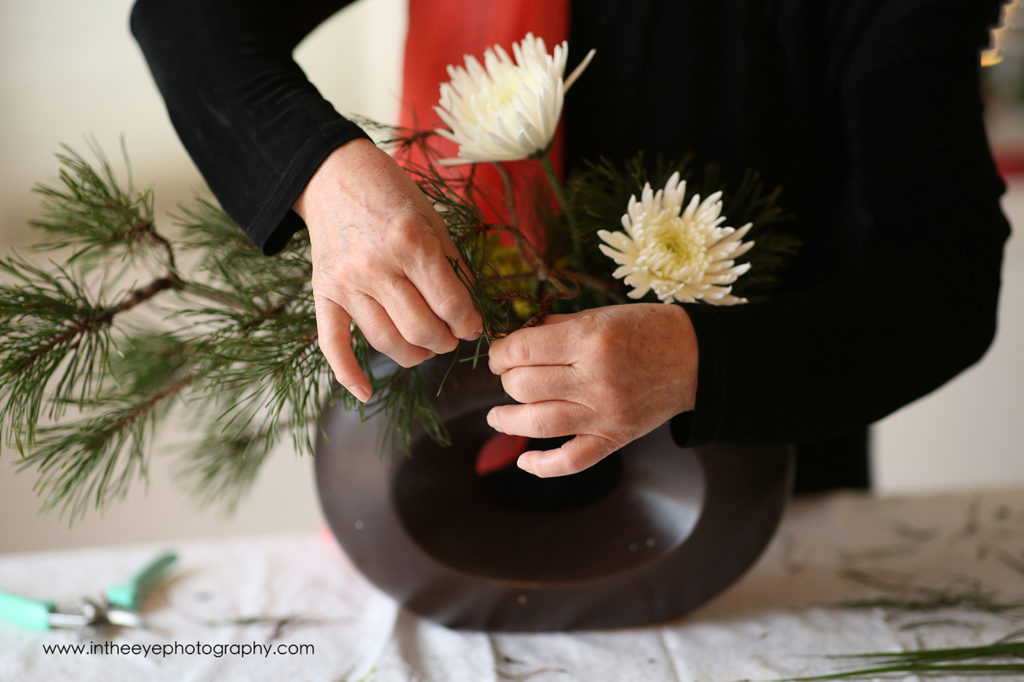 What are your favorite flowers and what draws you to those particular blossoms ?
I love white Calla Lilies Because of their simple composition and pure look. That was the reason I incorporated it into the logo of our Sogetsu BuxMont Study Group when I designed it.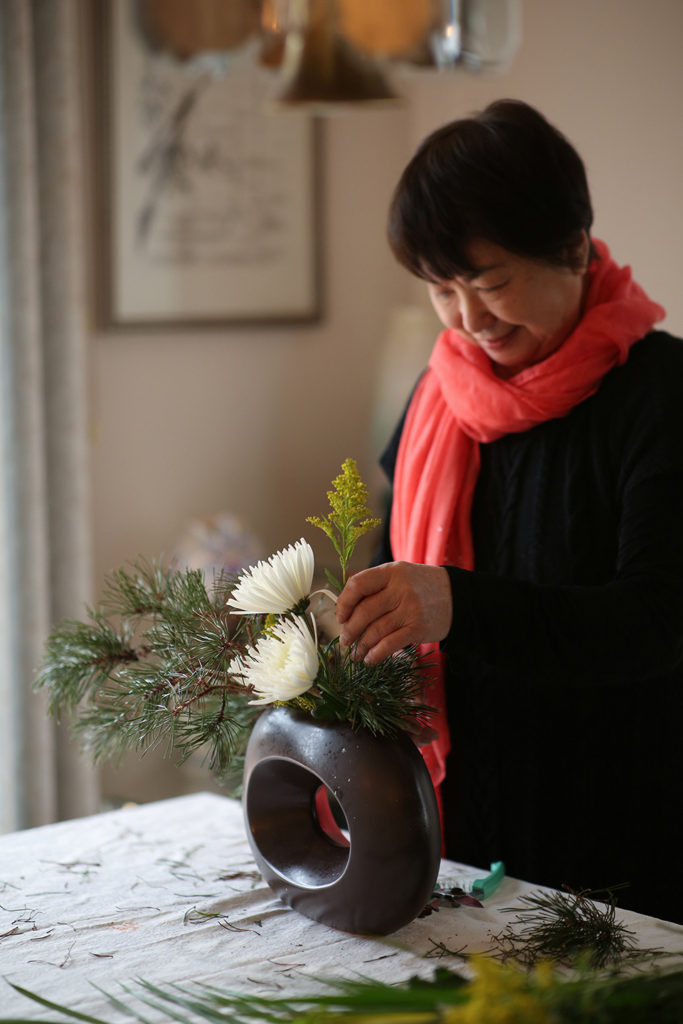 What impacts do living with flowers have on those that do ? What is surrounding ourselves with flowers important ?
When I look at the flowers — any size any color . I feel so peaceful. There is also a meditation effect when I am arranging flowers.
Most importantly, I want to let people know the main purpose of why the Ikebana International was founded . In 1965 late Ms. Allen Gorden founded this Non-profit Global Organization to ease the hatred between the countries course by WW II. The logo of the organization is " Friendship through Flowers " . I personally promote the " Peace ,No War ". Saying.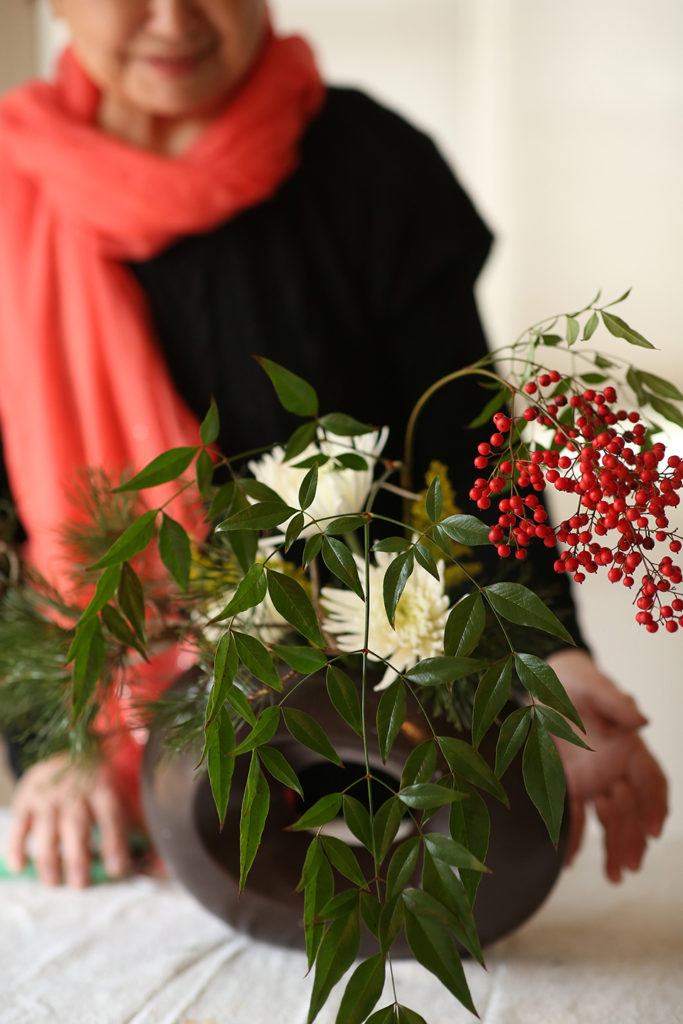 What are your tips for selecting arrangement?
Meaningful. As simple as you can but express your point.