Meet Annie, the glass artist.
When did you first start making your glass art, and who or what inpsired you to begin?
I started making glass art a long time ago at the University of the Arts in Philadelphia.  Over the years after I graduated I made art on the side while working in restaurants and gardening, but recently decided to focus on glass to see if I could make a career out of it.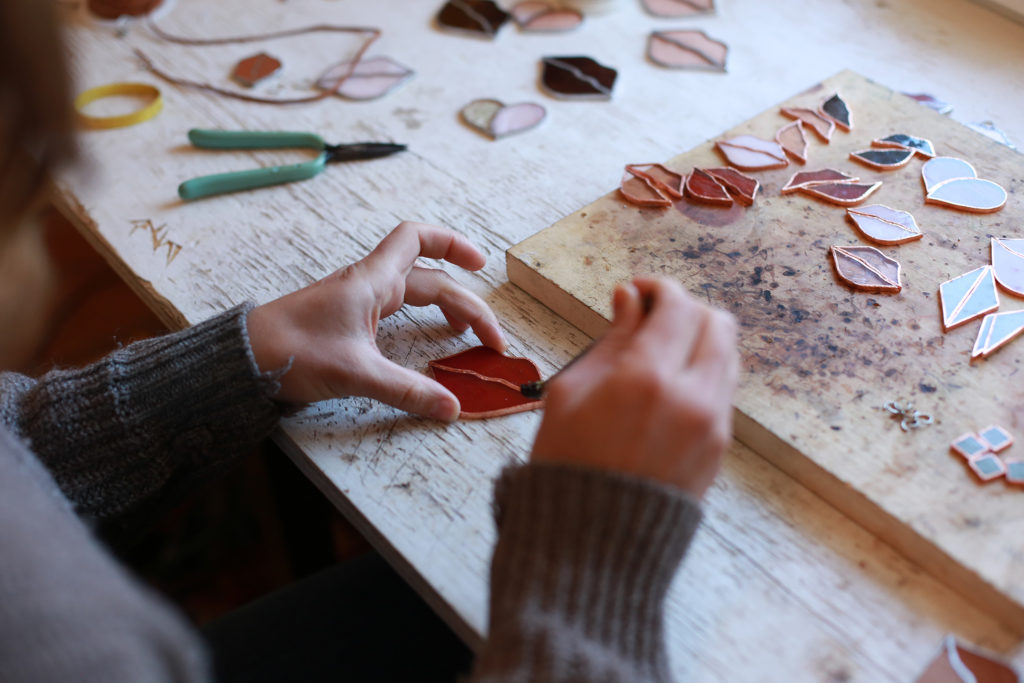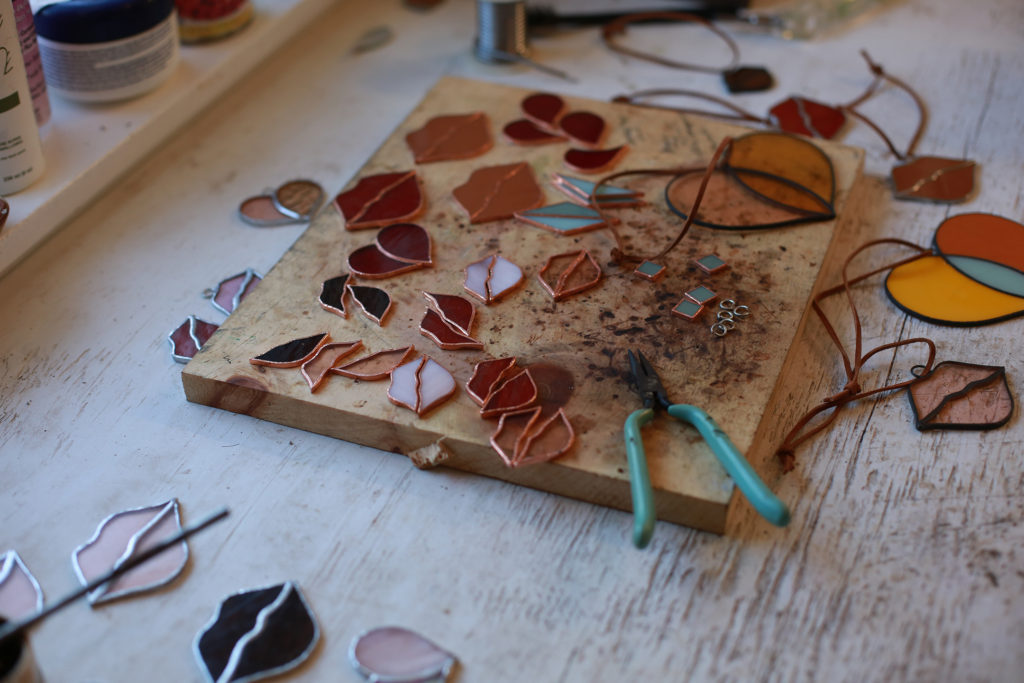 What mediums or techniques do you work with?
I've been working lately with stained glass, specifically the tiffany style, which is copper tape and solder. I sometimes do mosaic work which involves cutting glass, glueing to a surface and grouting. I really enjoy exploring different processes and techniques and I just purchased a kiln to do some glass fusing and slumping.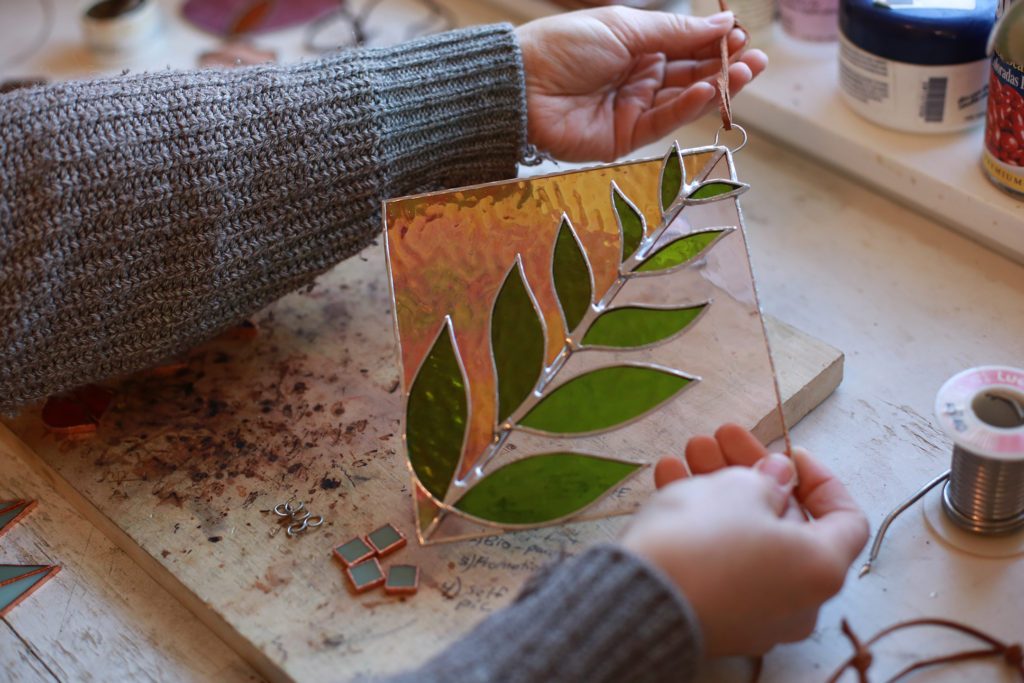 Please tell us a bit about your design process?
My design process has gone through many changes over the years and varies depending on what I am making. With my stained glass sun catchers I try not to rush an idea, I do a bit of light sketching and look at things that inspire me (mostly plants) until I finally get a design I like. I then darken the lines with a thin sharpie so I can trace the glass. Next comes choosing glass. This might be my favorite part because the colors of the glass itself have a lot to do with inspiring the design in the first place. After colors are chosen I trace the design onto the glass on my light table, cut glass, grind glass, copper tape the edges, solder, add hangers, add a patina if I want, and then polish and clean!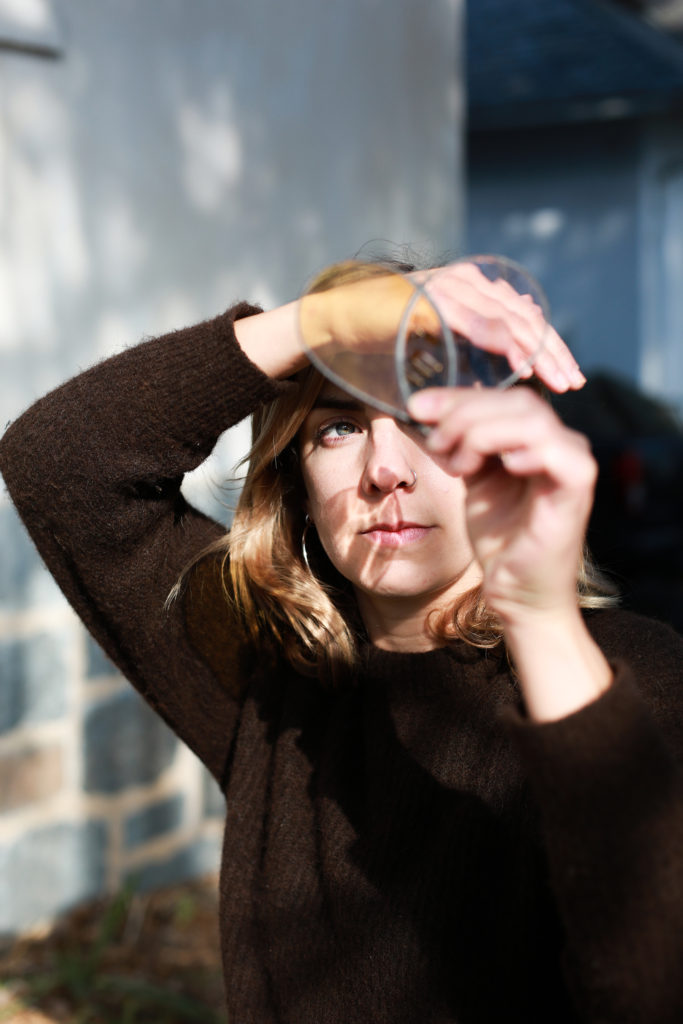 What is the main inspiration for your designs?
I find that my inspiration often comes from deep in my psyche and is very nostalgic. My childhood was full of exploring nature and having adventures with my sisters, so I would say that along with the natural world I experience today in beautiful Chester County is the basis of my inspiration, coupled with my love for plants and interior design.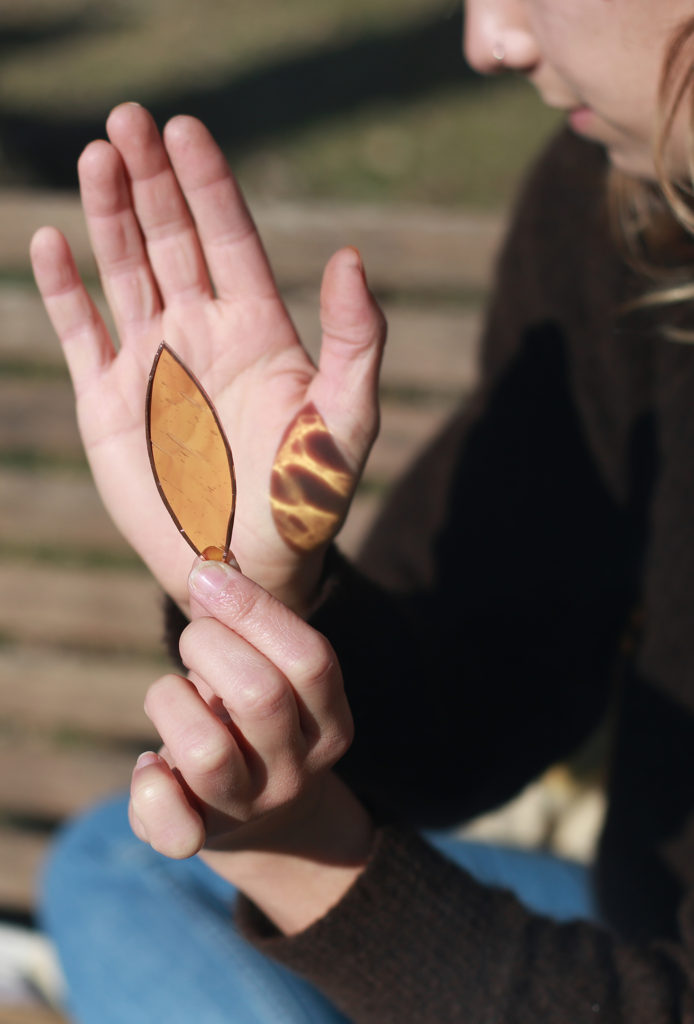 What has been your favorite piece that you've made?
I would say my favorite piece would be a circle suncatcher that I recently made. Shades of blue, geometric shapes, asymmetry and circles are things that I love very much and they are all included in this piece. I don't think it's any crazy feat of skill or talent but I feel very satisfied with it's authenticity.