Meet Hilary, pastry chef.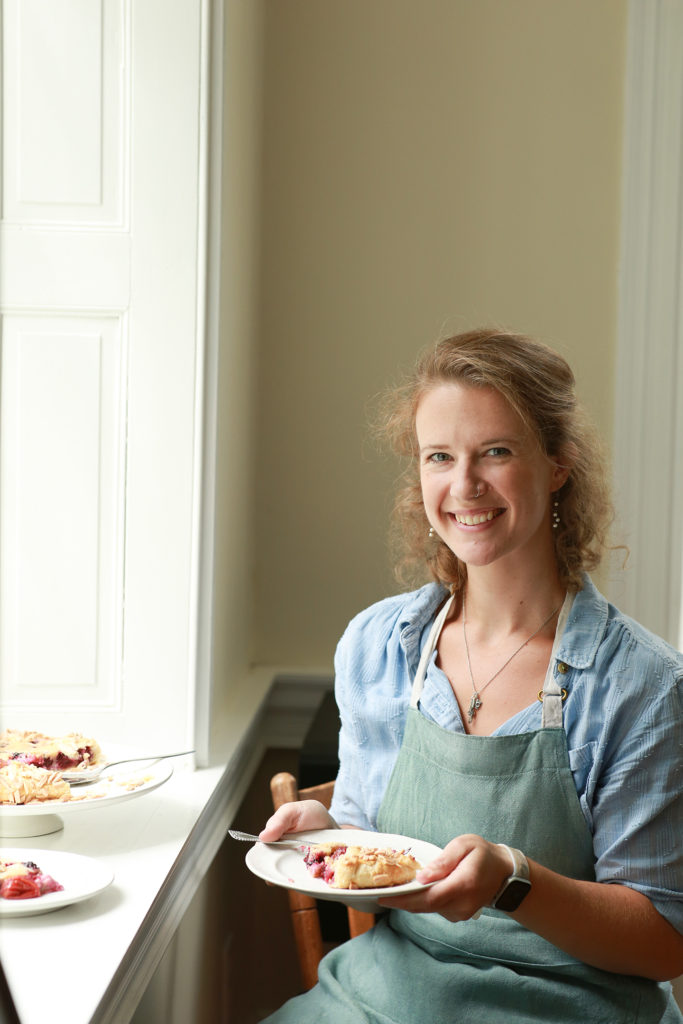 How did your passion for baking start?

For as long as I can remember, I have always been in love with the magic of baking! As a young
child, I would look up wide-eyed as I watched my grandma create these beautiful pies for our
birthdays and holiday celebrations. She taught me how to make pie crust by hand, how to
carefully crimp the edges of the dough, and was always willing to try my new ideas! As I grew
older, I became more adventurous in my recipe choices and I started to get super excited about
the chemistry and science of baking. I love how you can start with the same basic ingredients
but your techniques, temperature, and baking method can yield wildly different results. This
enthusiasm and fascination led me to pursue an associate's degree in pastry art in 2014! Once I
started working as a professional, I was able to truly hone my skills and focus on consistency
and speed in a large scale production environment. Working in a busy kitchen is an experience
that I wish everyone could have. It pushes you to develop production speed, fast reflexes,
discipline, quick communication, and problem solving skills in addition to appreciating the joy of
hard work and creating amazing food for others. These are life skills that I will always carry with
me! Over the past few years, my passion for baking has shifted and changed a bit. I still love it
intensely, but I know that it's time to chase my next career dream. I left my pastry position at
Terrain at the end of May and I will be starting graduate school in a couple weeks for digital
marketing! I'm an avid food photographer as well and I hope to someday combine my visual
skills with my food knowledge into a successful career.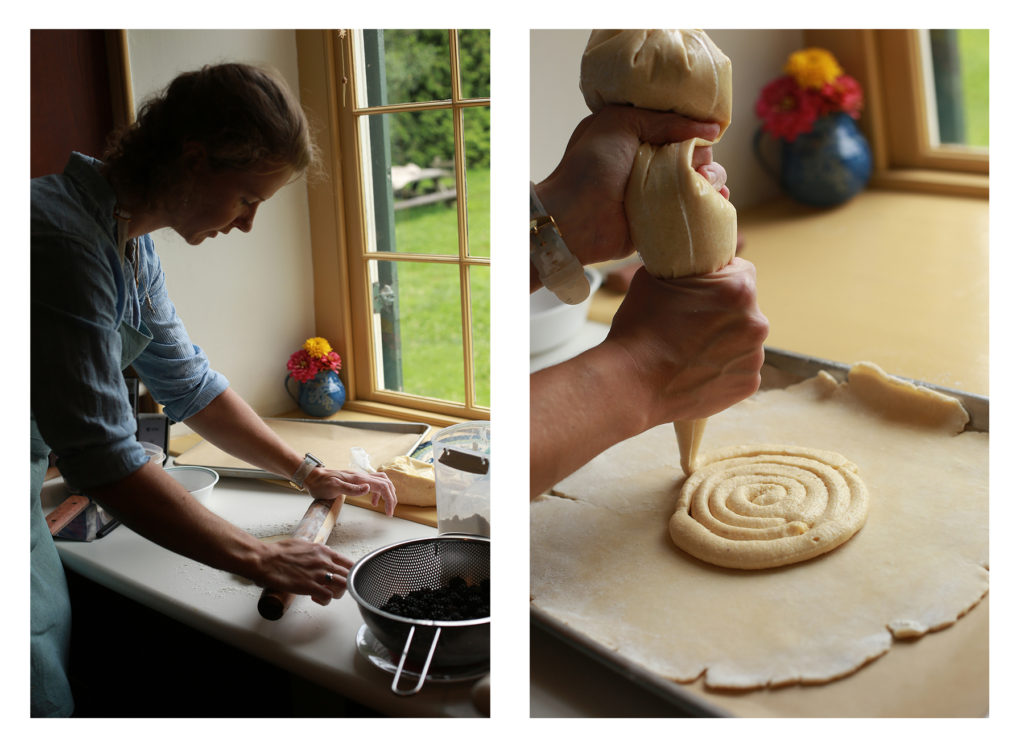 Where do you find your inspiration for each of your creations?

I am inspired by a few things: balanced flavors, varied textures, and aesthetic beauty. My
favorite desserts usually contain herbal or floral notes! I love using things straight from the
garden when I can, especially summer fruit. I am often attracted to more rustic styles; I love
French breakfast pastries and I don't like anything overly sweet. I'm a pastry chef who doesn't
have a big sweet tooth! I'll take fruit pie over chocolate cake any day. My absolute favorite
pastry is a fresh "kouign amann." Imagine croissant dough rolled in sugar (and salt!) before
being carefully folded and tucked into a metal ring for baking. The result is out of this world! It's
both sweet and salty, super flaky, and the sugar on the bottom melts into a crunchy caramel
layer that dreams are made of. You can visit my friends at the Malvern Buttery to try one
yourself!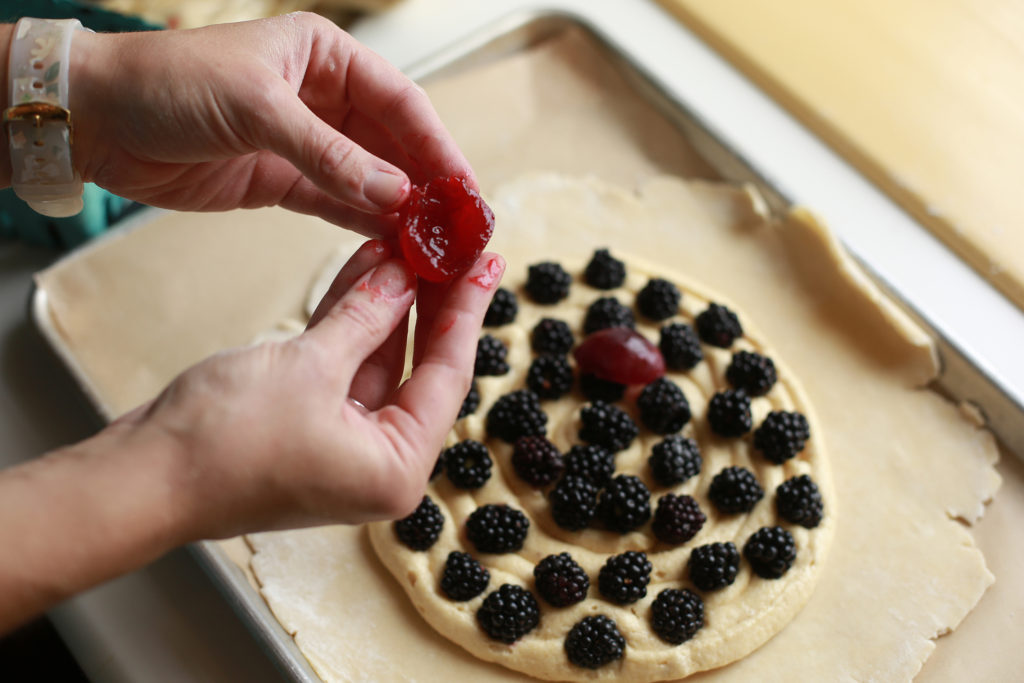 Is there anyone who's been a big influence on what you do?

I had the privilege of working closely with pastry chef Robert Toland for the past five years at
Terrain in Glen Mills and he's had a huge influence on what I have accomplished. His menu
vision and ideas always kept me learning and pushing to expand my own repertoire. He
introduced me to countless desserts and methods; his drive to try new things opened my eyes
to flavors, ingredients, and recipes that I never would have reached for! We have both recently
moved on from our roles at Terrain but I count him among my closest friends and it's a
connection that I will cherish for the rest of my life. I can't wait to work on another project
together.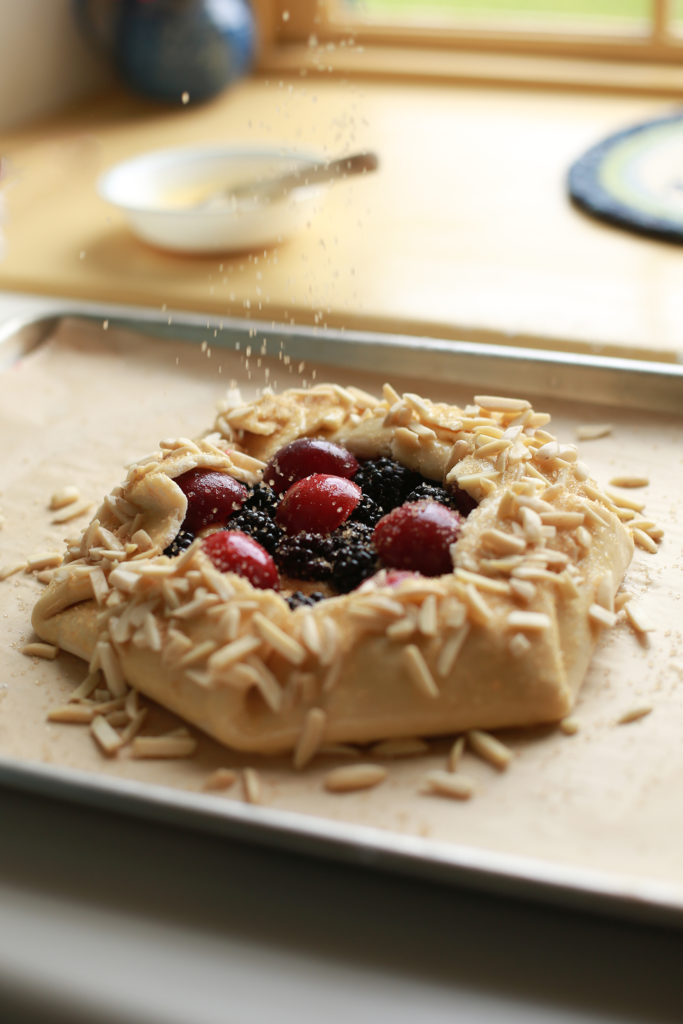 What is your most well used cookbook?

To be honest, I have a habit of mostly using online resources for recipes. I do have a large
cookbook collection, but I don't bake directly from it as often as I should! My most frequently
used resource is Deb Perelman's blog smitten kitchen. The recipes are delicious, streamlined,
and heavily tested; every single thing I've made from her site has been amazing! She has a
wide variety of both savory and sweet recipes, ranging from weeknight dinners, to amazing
party appetizers, and wedding cake advice. She explains things in simple terms, tries to keep
dirty dishes to a minimum, and she's hilarious. Check it out! I will add just a few of my cookbook
author favorites: Rose Levy Beranbaum for all things pastry, Erin Jeanne McDowell for pies, and
Yotam Ottolenghi's Plenty and Plenty More for delicious vegetarian food. I am also a huge fan of
the New York Times Cooking section — they have excellent savory recipes, fun desserts, and
great videos!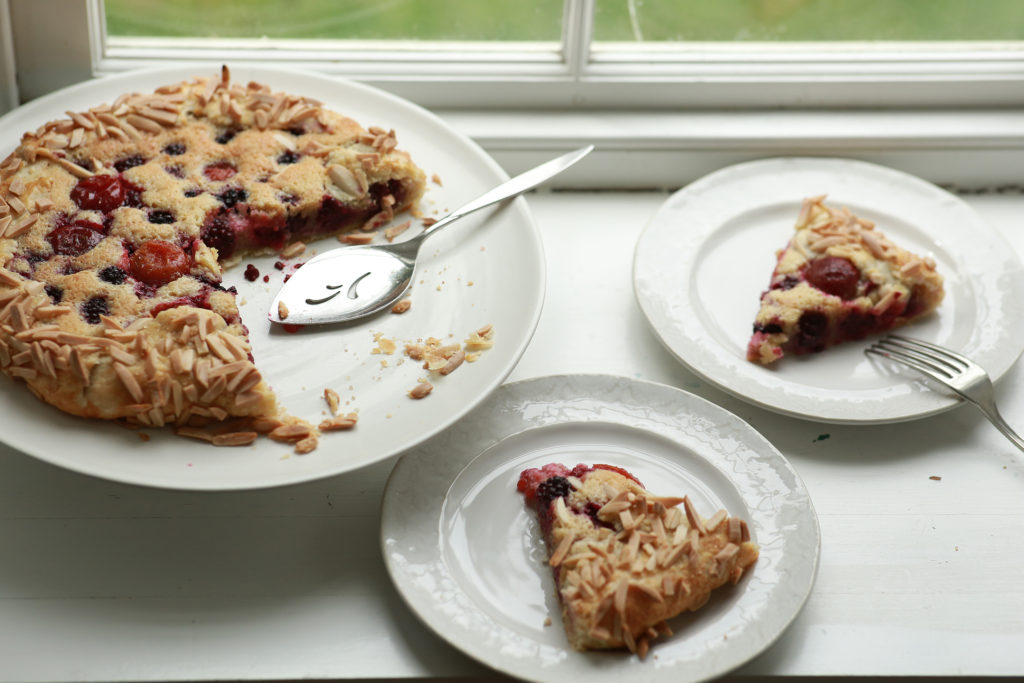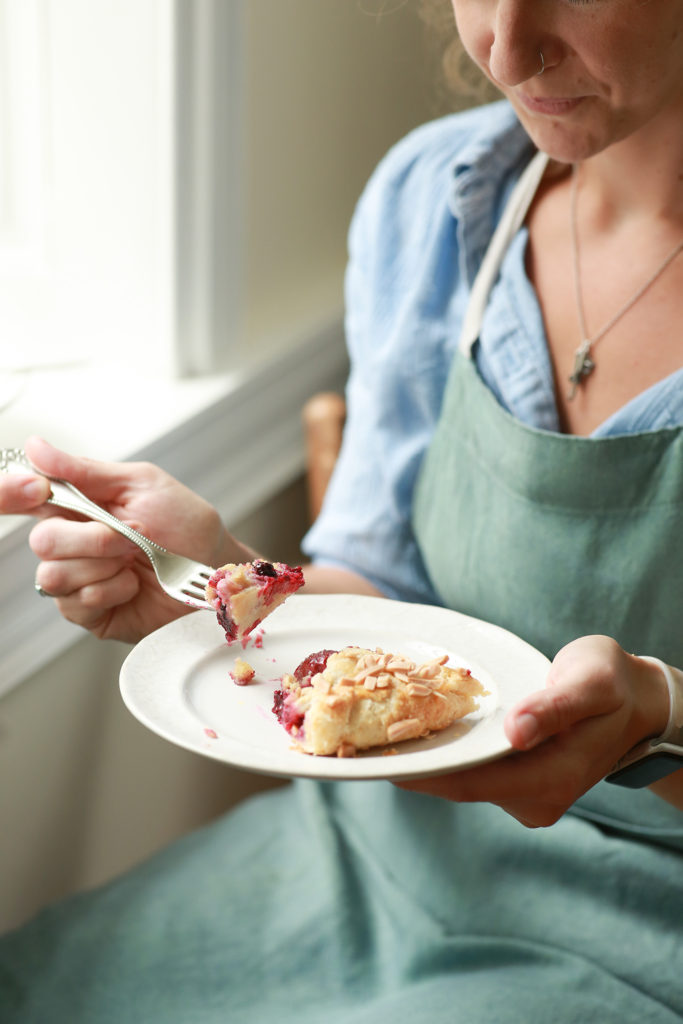 How long have you lived in Kennett square? And What do you like most about Kennett
square?

I've lived here almost all my life! When I was two years old, my parents moved to a family farm
outside of Kennett. It has truly been an incredible place to grow up. This is where I got my start
as a professional baker! Dan and Dorothy Boxler of the Country Butcher hired me as their head
baker in 2013 and I spent a year learning the ins and outs of bakery production, ordering
ingredients, keeping track of inventory, taking custom cake orders, etc. It was a great place to
get my start! I adore the warmth and energy of this town. I love Kennett Square for its
welcoming support network and engaged community; over my lifetime, I have watched this
place evolve and grow into a vibrant town of extraordinary people and businesses with a strong
shared identity. After the past year and a half of fear and uncertainty, it's particularly comforting
to see Kennett emerging as a thriving community once again.